Take home R Sauce signature marinara today. This original recipe is the result of many years of perfection by Executive Chef and Owner Jadranko Peros.
The sauce is a proprietary combination of the finest ingredients. Expect chunky vine-ripened pear tomatoes picked at peak freshness and the perfect blend of fresh garlic, basil, olive oil, sea salt and spices.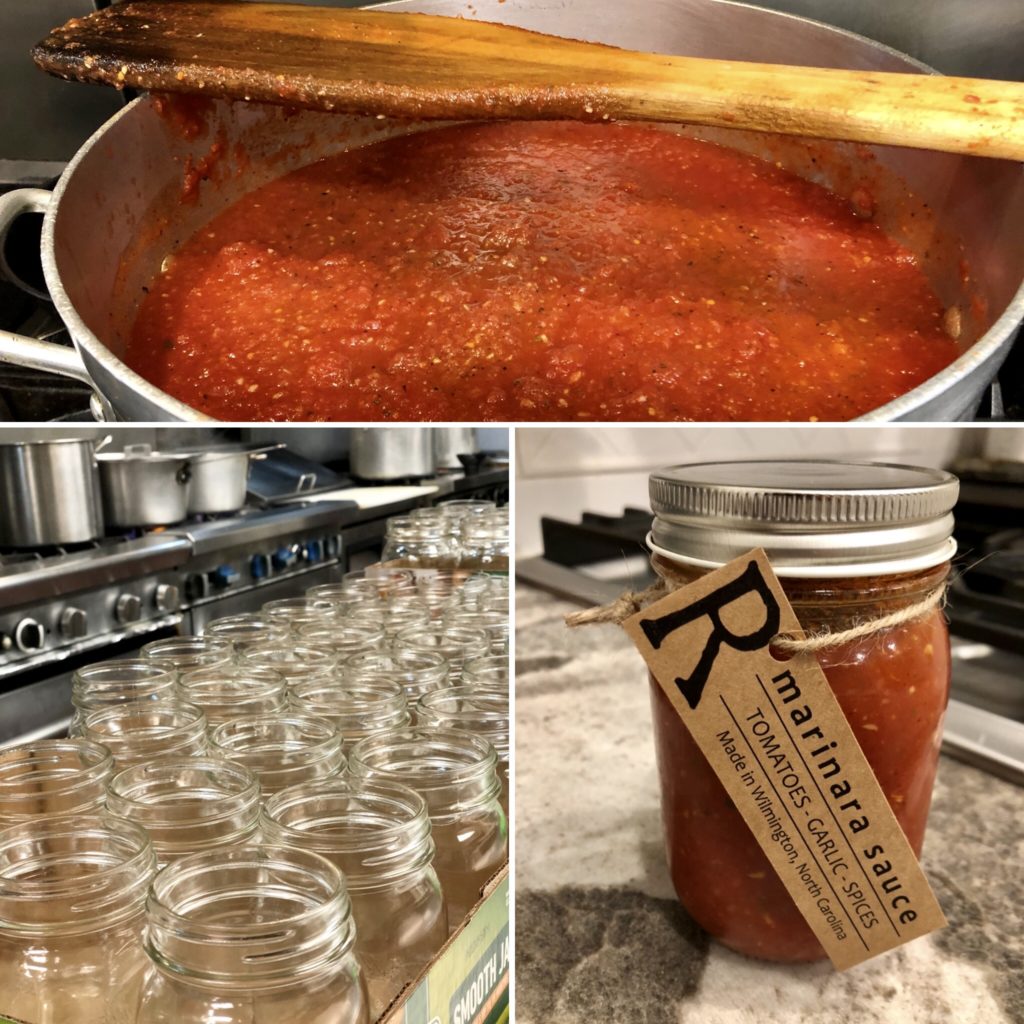 If you have dined at the restaurant you may have enjoyed this sauce with our Calamari, Frutti Di Mare, Linguini with Red Clam Sauce, and other pasta dishes. Now you can pair the sauce with your favorite meals at home.
The Story
Roko Peros, son of Jadran Peros and co-owner, has grown up with this staple in his home. He always thought his father's sauce was worth packaging. With the recipe ready, and a loyal Wilmington customer base already in place, this venture seemed destined for home kitchens everywhere.
After a lot of research and hard work the two Peros men entered the restaurant kitchen determined to package a slow-simmered small-batch of their family favorite marinara sauce. The first batch went for sale on Small Business Saturday in 2020.
The Peros family is proud to share R Sauce with Wilmington.
Available topurchase at Roko Italian Cuisine during regular business hours. Each jar is shelf-stable and can easily be stored for up to one year. Enjoy.
UPDATE: Currently Sold Out. Please check back or call the restaurant for availability.
Feedback